mara performance collective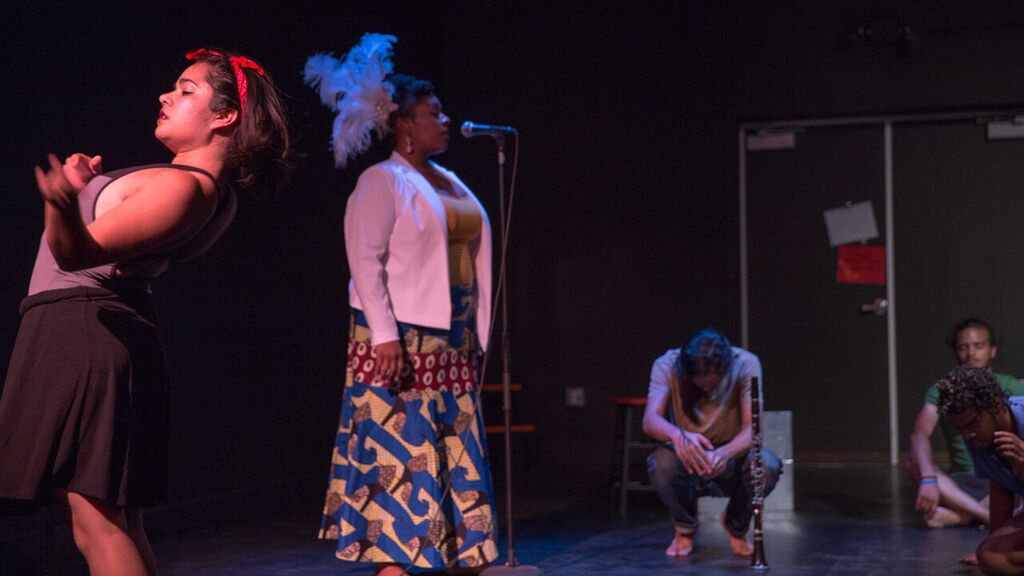 MARA Performance Collective is an improvisation and performance group for writers, dancers, and musicians of color. We emphasize the attendance of self-identified people of color to provide educational, composition, and performance opportunities to marginalized bodies that often are not offered the same prospects. We also emphasize access to artists' ancestral histories in relation to their art forms. While the formal purpose of our ensemble is to increase accessibility for self-identified people of color, especially youth, womyn, and LGBTQI identified individuals in improvisation and performance practices, our secondary purpose is to provide a space that highlights healing practices and liberation through performance. Members facilitate the ensemble using graphic or text scores that encourage sharing and vulnerability, and participate in solo, duo or ensemble pieces. We welcome people who are inexperienced with improvisation, offering healing space to explore unfamiliar musical techniques and listening practices. Meetings take place in a semi-public space, exposing audiences to music practices by marginalized people, and increasing the visibility of musicians of color.
Agreements:
- An open practice of deep listening
- Decolonizing Aesthetics through our art practice
- Resisting Anti-Blackness within QTPOC communities
- Dismantling the colonization of language through our practice, if only for a given moment
- Restoring presence as a means of liberation
- Restoring the communal and indigenous roots of improvisation
- Implementing a culture of healing, trust, and vulnerability and dismantling one of fear, shame, guilt, and internalized hate towards ourselves, our ancestors, and our friends
We will do quarterly performances open to the public, while all collective meetings are also publically open although not advertised. The final product annually is a collective score book that will include selected pieces of the collective's works.
CONTACT: maraperformance@gmail.com /// instagram: @maraperformance /// #MARA